Fragiles – Les natures bleues
Application work for the Salon des Beaux Arts 2022.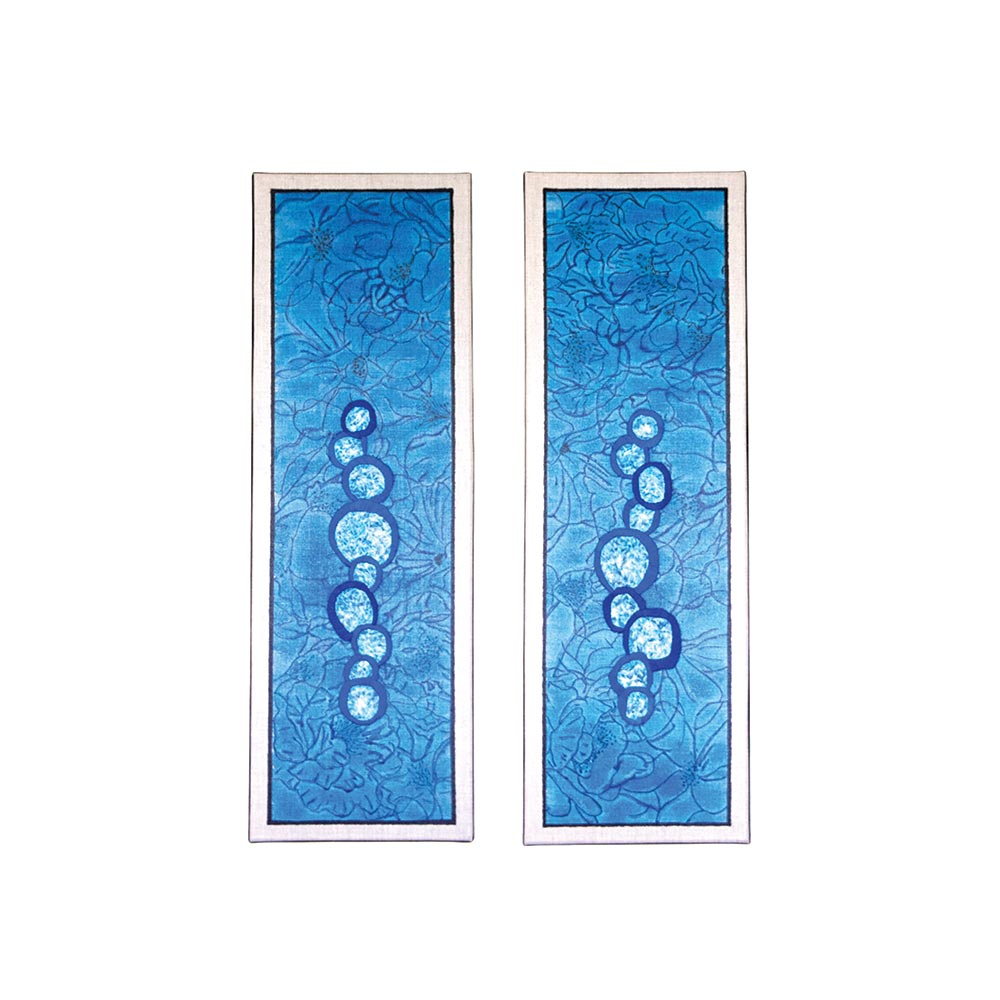 This work was created following specific requirements in size, materials and weight, for the application process of the Société nationale des beaux arts/Salon des Beaux Arts 2022.
It is composed of two natural linen canvases, tinted in blue ink with floral drawings in Chinese ink, reminiscent of Delft Blue and Asian pottery, washi paper and blue embroidered thread.