Archival work - Foujita - La rivière enchantée
Photography & research of 'La rivière enchantée',
illustrated by Tsuguharu Léonard Foujita.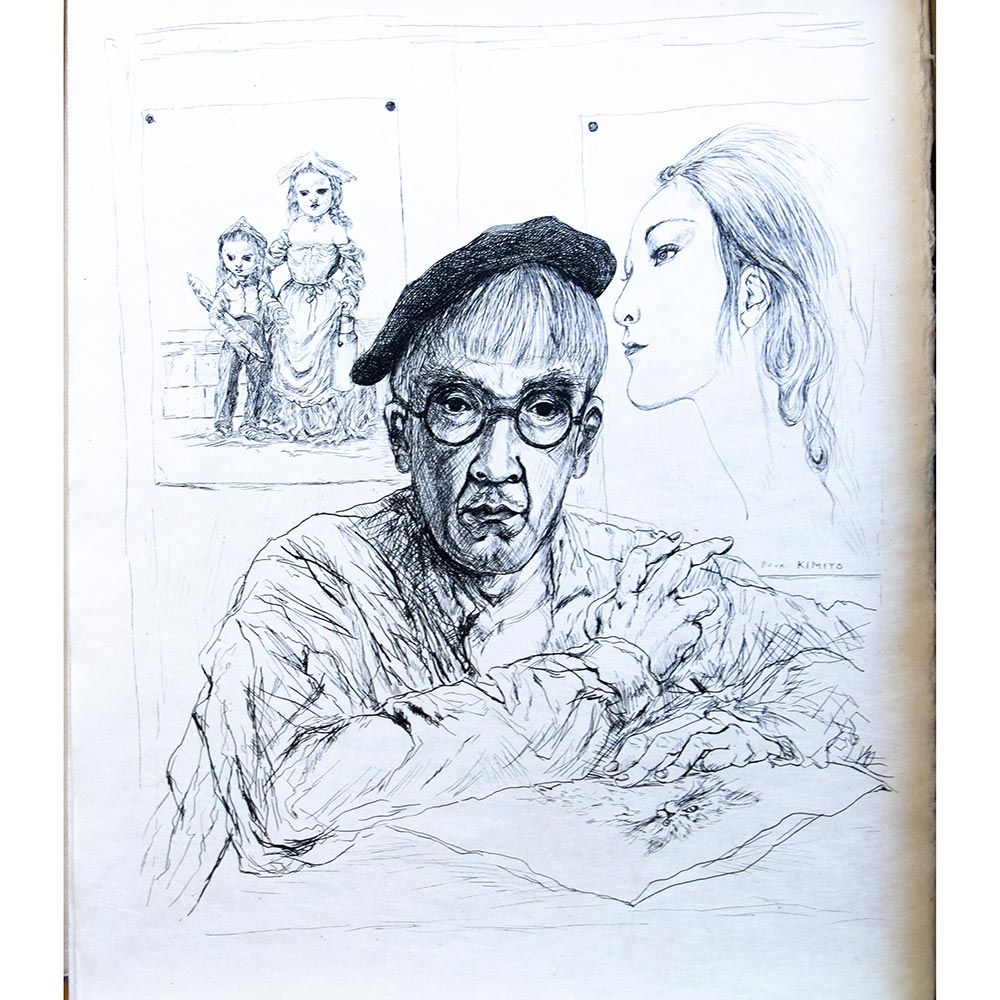 'La rivière enchantée' by René Héron de Villefosse, illustrated by the great Léonard Tsuguharu Foujita.
This is one of the 50 first copies, more specifically one of the first 25 copies of the 300 books with original etchings. These rare 25 copies contain an original work by the master Foujita himself, an etching plate, an original etching, a series of the etchings in black on Chinese paper, a series of the etchings in colour on Imperial Japanese paper (a nacreous washi paper).
It is the third book and the final act of the ensemble dedicated to the city of Paris. The first two books are: 'Le village inspiré', illustrated by Utrillo and 'Rive gauche', illustrated by Vlaminck.
Foujita is one of the finest artists of the 20th century and considered one of the most important artists of the School of Paris. The jazz age icon gained acclaim for his application of Japanese ink techniques to Western style paintings. His paintings of cats and female nudes were especially celebrated.